hmluxe.com
Regular price
Sale price
$14.00
Unit price
per
Sale
Sold out
Our Face Toners refresh, revive and restore the face with teas, rose water, orange blossom water, extracts and infusions of natural goodness! They are formulated to work with various skin types.
Face Toners also temporarily reduce the appearance of pores on the face for a smoother look and offer protection for the face against environmental stressors.
Lav'range - Lavender and Orange - for oily skin. Lavender works hard at killing bacteria and reducing the chances of an acne breakout. Oranges are loaded with vitamin C. Vitamin C brightens the skin, supports the production of collagen in the skin, thus helping the skin to retain its natural elasticity. It's a great wrinkle fighter!
Green Tea - for oily and acne-prone skin. Green Tea contains anti-inflammatory and antimicrobial properties. These are excellent treatments to regulate the over-production of sebum, which is a factor in causing acne breakouts.
Rose-Mint - Rose and Mint - for dry skin and acne. Rose is a versatile botanical for skin and body care! Rose contains minerals, antioxidants and several vitamins. These components make rose and its oil excellent combatants of dry skin helping the skin to keep its snap. Rose also has astringent properties! Mint improves blood circulation, thus working against wrinkles and fine lines.
Cham-Rose - Chamomile and Rose - sensitive skin and anti-aging - chamomile is a champion against free radicals and hyperpigmentation. It promotes cell regeneration. Combined with the properties of rose, this toner is a must-have for those with super-sensitive skin.
Rose-Biscus -Rose and Hibiscus - for dry skin - Please see the information above about rose. Hibiscus is a super moisture-boosting botanical! It hydrates the skin, making it stay supple for longer, promoting a youthful look.
Share
View full details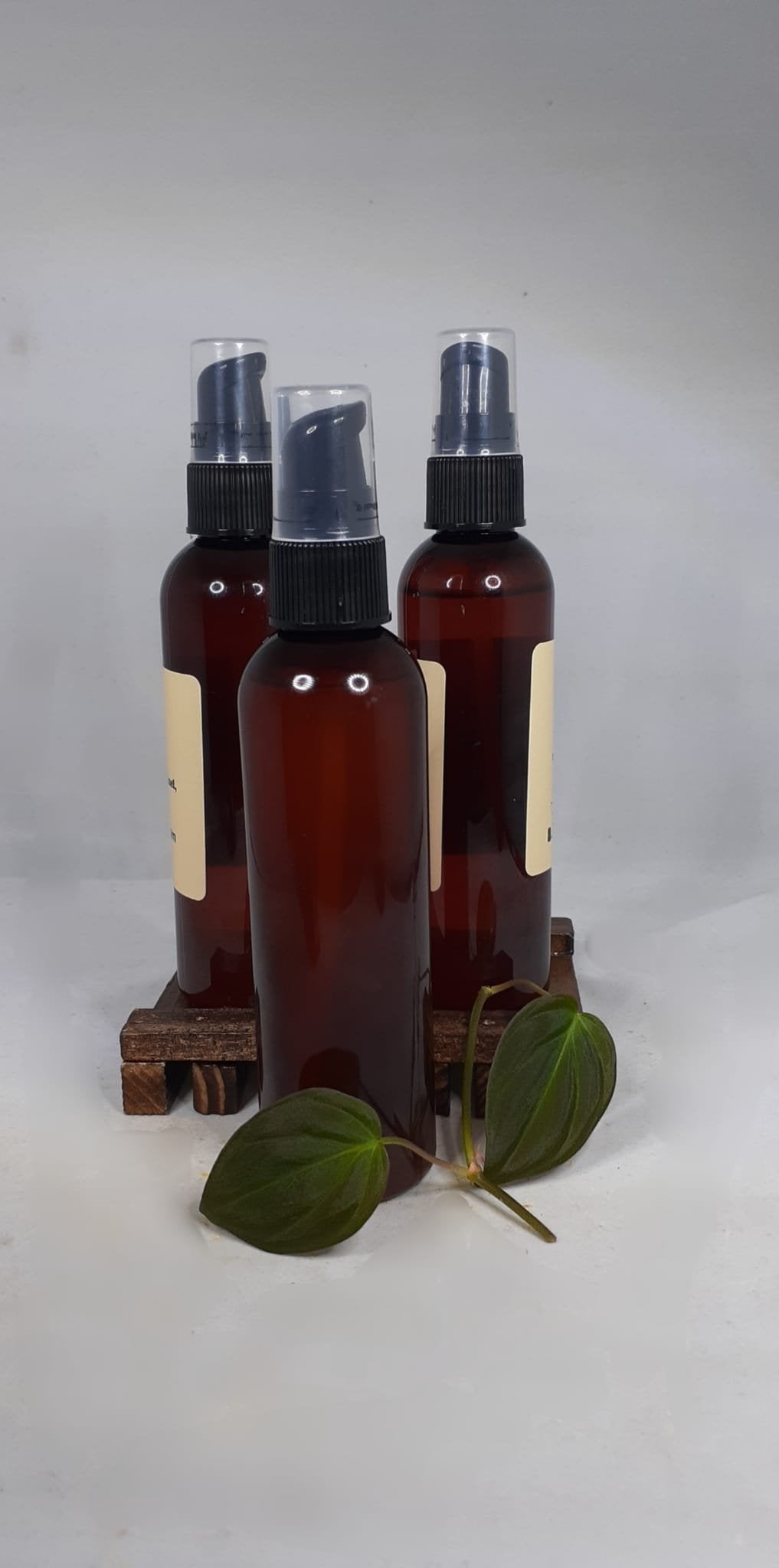 Love It
My face used to be splotchy and I hated going without makeup. Now I'm happy to show my face. this with the elixir has worked wonders for my skin moisture and skin tone.
Wonderful toner
I love the green tea toner! It has a fabulous scent and is lightly moisturizing while still giving the pore clarification I was looking for in a toner. I can't be without it! Works great followed up by the face elixir.